Hey, I'm Curly Wurly! I'm the Pointless Plants guys' favourite chocolate bar of all time. Can you see how I got my name? Officially, I'm the Aeschynanthus radicans "Rasta" plant, although I'm also known as the lipstick plant. Want to know why? You're probably admiring my quirky foliage but I'm actually better known for the red flowers I grow in spring and summer and which resemble, you guessed it, lipsticks.
My colourful vines are usually found climbing over tree branches and rock crevices all along the Malay Peninsula. This climate is perfect for my vines to thrive and my famous red flowers to bloom. I'm a fast growing plant and if placed in the correct light with enough humidity, I'll reward you with long, healthy vines.
Place me in a hanging basket so you can admire my cascading vines to their full effect.
Height (including nursery pot) 30-40cm; pot diameter 15cm.
The lipstick plant is one of 150 within the Aeschynanthus genus and which are all known to bloom different coloured flowers.
Curly Wurly is an eccentric and unusual plant with tons of personality; allow her foliage to transport you into jungle heaven.

QUICK LIPSTICK PLANT CARE

Curly Wurly is a tropical houseplant that prefers bright light, high humidity and warm temperatures.

I like bright indirect light. Place me in a well-lit room.

I prefer my soil to be moist; avoid letting it get too dry or too soggy.

I love moisture in the air, so keep me near a humidifier or on a pebble tray.

Fertilise me once every four weeks in the spring and summer months.

FAST FACTS ABOUT CURLY WURLY

In a well-lit living room in a hanging pot.
THINGS WE ALWAYS GET ASKED

How do you care for a lipstick plant?

The lipstick plant is an easy-care plant once you've mastered the basics. Keep Curly Wurly in a warm spot in the home without any cold drafts. It's important to keep the humidity levels high by using a humidifier or pebble tray for your plant; if he doesn't feel his humidity needs are being met, his leaves will start to crisp or turn brown.
Allow his soil to dry out a little in the winter and keep it consistently moist throughout the summer when new growth is pushing through.
How long does it take for a lipstick plant to bloom?
The lipstick plant should bloom every spring and summer with the right lighting and humidity conditions. In the growth season (usually between March and September) you'll want to use a houseplant fertiliser to help promote new growth and blooming flowers.
Do lipstick plants like to be misted?
While lipstick plants do like the extra moisture on their leaves, they much prefer more consistent humidity that can't be achieved from misting alone. A pebble tray or humidifier is preferred to keep humidity levels throughout the day.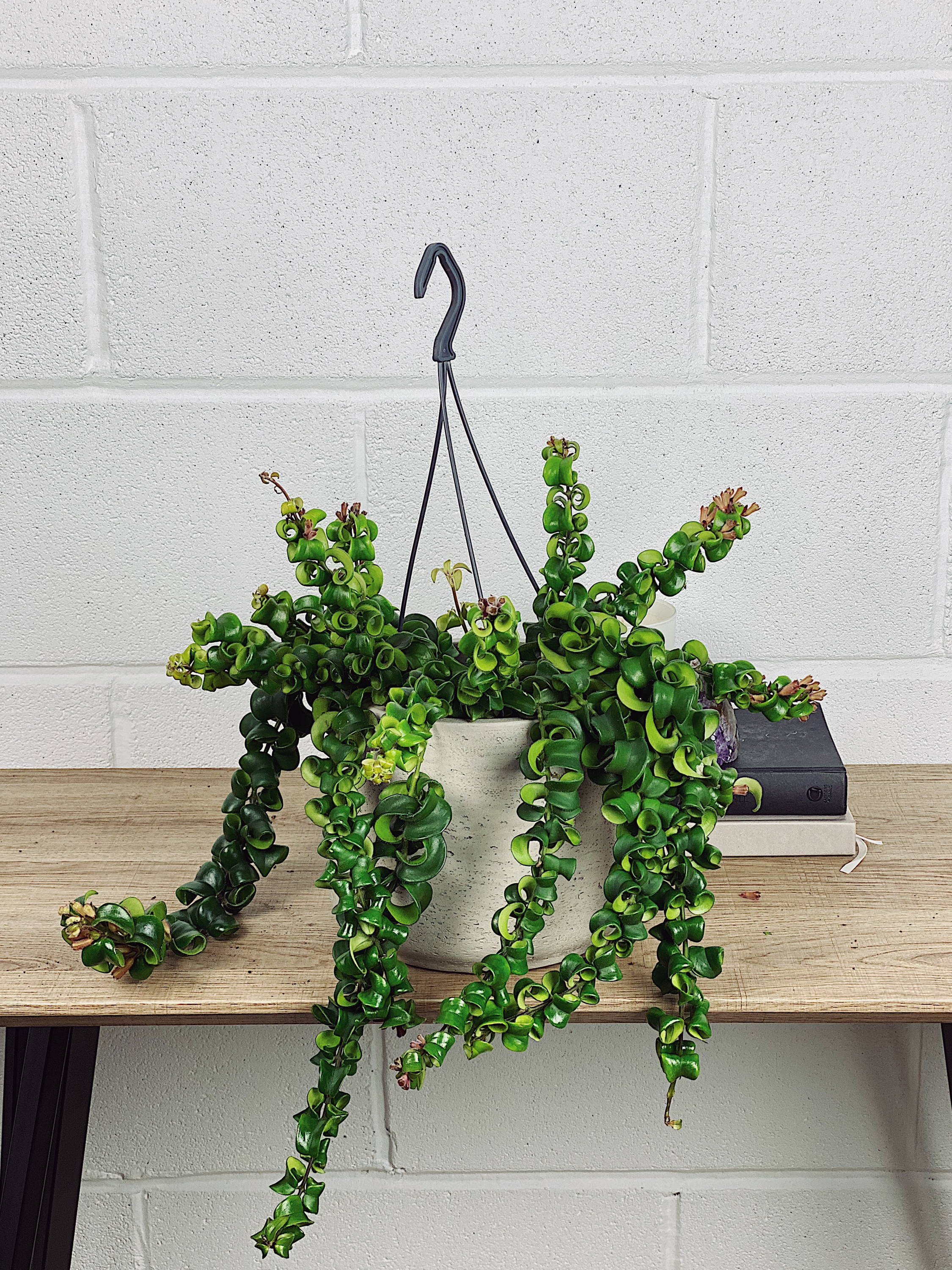 We use a next day delivery service with one of our trusted couriers. Please allow a little bit of packing time. During COVID and busy times this can be up to 5 days.
Your personal information and data is secure with us. This is our website platform providers bread and butter. Uncompromised safety & security.
If you have received a damaged plant or within 30 days you have any trouble after following our care guidance we will offer you a replacement.
WE PLANT 10 TREES FOR EVERY ORDER
Our goal is to plant 1 million trees by 2025 to help save our environment.